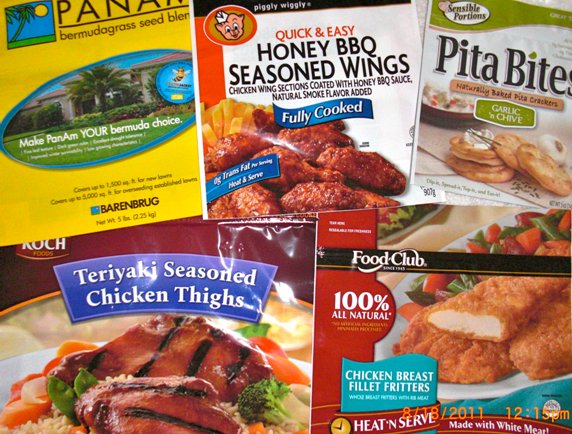 Multi Color Printed Pouches / Bags
Do you need stand up recloseable pouches for your frozen or fresh food products?
You have come to the right place!
Polyking can custom manufacture your pouches using state of the art eight and ten color process print presses. We have a graphic arts department to help you develop the look you want, and the appeal that your customers will want to buy.
Printed Standup Pouches
Printed Standup Pouches are fast becoming one of the most popular bags for the food industry. They have tear off seals and optional zip lock functions at the top. An empty stand up pouch takes a small amount of shipping space, yet when filled it can hold a significant amount of product. These bags are also an excellent choice for frozen food packaging, lawn and garden packaging, pet food packaging as well as other industries.
Polyking Packaging can provides a variety of pre-made stand up pouches and custom bags featuring re-sealable and non-resealable designs that are ideal for perishable and non-perishable applications.
We can provide the highest-quality, custom-flexible packaging, we offer the largest selection of stand up pouches and pre-made bags to fit any application
Using laminated or coextruded structures to fit your specific pre-made pouch needs.
Call PolyKing now at (877) 765-9564!
Click here for a quote from PolyKing!
We are the experts in the Multi Color Printed Bags/Pouches industry!