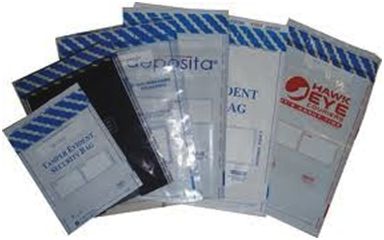 Security Bags
Have sensitive items that need to be moved from place to place. Protect those items you need to transport in a secure manner. Whether itís money or documents use a tape closure security bag.
We can manufacture both printed and non-printed tamper evident bags in clear or opaque.
Just let us know what your needs are and we can provide you with the security bag that you need.
Call PolyKing now at (877) 765-9564 and start saving!